By the Staff of Hollandspiele:
Hollandspiele is a new company dedicated to the publication of historically-based wargames in handsome and affordable boxed editions. You're probably asking, "Okay, so what makes you any different than any other wargames company popping up these days?" And, sure, that's a fair question, and it's one we've thought about for a long time.
The answer is a bit… complicated. Because it's not like we went into this thinking up a sexy "hook" or gimmick that we can use to stand out for the sake of standing out. We didn't spend a whole lot of time trying to gin up a "brand identity", or identifying some kind of under-served niche in the market that we could fill. It's more that we like games on all sorts of topics, and we just want to publish them ourselves. More than that, we want to publish them our way. We've thought a lot about what our way is, how we would approach this differently or that differently, but it's hard to sum that up in a tidy collection of words.
"We", in this case, are Mary Holland-Russell, and her husband, Tom Russell. Mary ran day-to-day operations of Tiny Battle Publishing from its inception until January of 2016, and was directly responsible for the publication of over fifteen folio-style games, working both with established designers like Brian Train, Hermann Luttmann, and John Gorkowski, as well as relative newcomers. She worked closely with the company's owner, Mark H. Walker, and drew on Mark's years of experience in the industry. Mary learned a lot from working at Tiny Battle, both in terms of things we'd like to emulate, and in terms of things we'd like to do very differently.
As for Tom: he's a game designer who has had wargames published at Lock N Load Publishing, Flying Pig Games, Tiny Battle, and White Dog. Until recently he edited the quarterly print wargaming magazine "Yaah!", published by Mark Walker. Tom's probably best known however for three well-regarded train-and-stock games that were released as part of the famous Winsome Essen Sets (Northern Pacific, Irish Gauge, and Trans-Siberian Railroad). Wargame-wise, he's typically drawn to semi-obscure and esoteric topics. While the market exists for these games, it's naturally smaller than the market for games on the Eastern Front or Waterloo.
The way we look at it, that's a feature, not a bug: no one should publish a game on Jenkins' Ear expecting it to sell like hotcakes. That doesn't mean, however, that a game on Jenkins' Ear is unpublishable. A game doesn't need to be a best-seller to be worthwhile; it just needs to sell well enough to pay for itself, and to hopefully turn some kind of profit. That's probably not the best way to run a business, even a business catering to a niche hobby like ours, but it's our way. We want to publish games on all sorts of topics, including the weird little corners of history that too often get overlooked and under-gamed. And, sure, games on the Eastern Front and Waterloo as well, if there's a great designer with something new and interesting left to say about it.
"Great designer" is key. We're making a concerted effort to reach out to, and work with, great game designers with innovative, solid, balanced, quirky, thematic designs on the topics that they care about. Just as a boutique home media label like the Criterion Collection will put an emphasis on a film's director, we want our focus to be on the designers and their vision. We also want to treat the designers as equitably as possible. All designers retain all rights to their design. We only license the rights to publish the game for a short period of time. We do this because we respect designers and support their right to own and benefit from their intellectual property.
The first such designer to bite the bullet, so to speak, is Brian Train. This prolific Canadian wunderkind is one of our favorite designers, with an eclectic body of work stretching back across two decades. He's probably best known for a number of thoughtful, innovative designs on asymmetrical warfare, serving as a major source of inspiration to Volko Ruhnke and the creation of Ruhnke's best-selling COIN series. Mr. Train has himself designed such COIN titles as A Distant Plain and Colonial Twilight.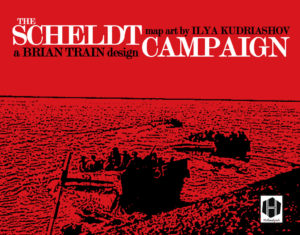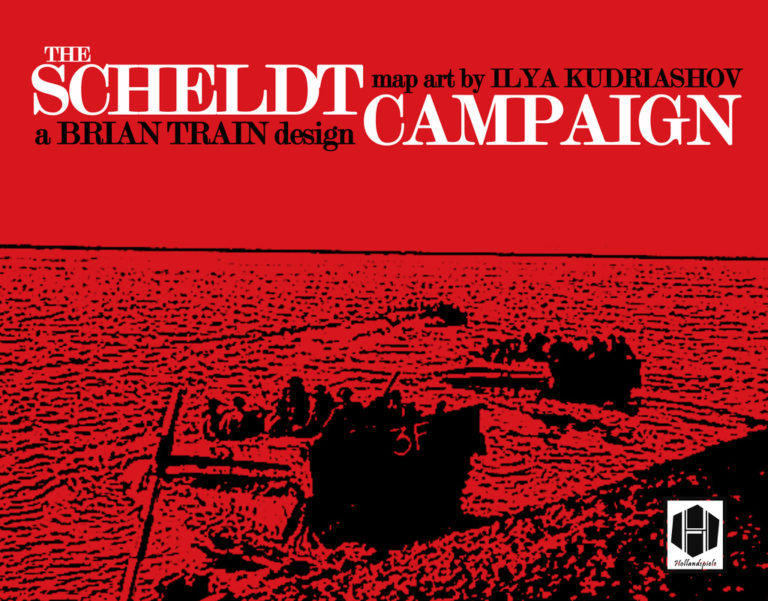 The first of Mr. Train's games to be published by Hollandspiele is a second edition of The Scheldt Campaign. We haven't altered this solid and compelling design. Instead, we've focused on addressing the errata from the first edition, and on giving the game a facelift. The game's new map comes courtesy of the insanely talented Ilya Kudriashov. Mary gave Ilya his first gig working for an American publisher. His gorgeous, evocative work for such Tiny Battle releases as Gaines's Mill and Dorking 1875 has led him to getting work with Victory Point, GMT, and High Flying Dice Games. We're honored to be working with him again on Hollandspiele's very first game.
We're also honored to partner with Blue Panther to handle the physical production of the Hollandspiele line, and to fulfill our customer's orders. When we started to look seriously at getting into publishing, we spent a lot of time looking at our production model and our options. We quickly settled on Print On-Demand as the best way to reduce our overhead. This means each individual copy costs more than it would if, say, we had ordered a thousand printed at a time, but it also means that we wouldn't risk our company (or our house) if a game didn't sell as well as we hoped. Which in turn also frees us up to pursue the topics that strike our fancy, instead of restricting our focus on a sure thing. We chose Blue Panther for a number of reasons, not least of which are its beautiful, thick, laser-cut counters. It certainly would have been considerably less expensive to go with thinner, die-cut counters, but we feel that having something chunky and tactile makes for a much more engaging experience.
For us, it's worth the extra money. Not that you're likely to see it on your end, though. If there's one thing that we've noticed, it's that sometimes wargames cost too darn much. This is especially true for smaller publishers. We understand the economics behind it, of course. It's a niche business, and it's one that traditionally has catered to well-educated people with disposable income. (To a lesser degree, this is true of board gaming in general.) And businesses have to stay in business, after all.
But we ourselves being well-educated people without a whole lot of disposable income, it's hard for us to justify plopping down sixty, eighty, or a hundred bucks MSRP. And, in a way, I think the expense of wargames is part of the reason why more obscure topics have such a hard time of it, and why certain popular topics dominate the market. Say you're hard-up for cash, and that you've scraped together eighty bucks to buy a wargame, your first in three or four months, with your next probably another three or four months away. Are you going to spend that eighty bucks on a game about Gettysburg, a sure thing, or are you going to spend that eighty bucks on a game about Hatcher's Run, which you may not have even heard of? Tom's the sort who would probably want that game on Hatcher's Run (and, stealth-plug, there's one we're publishing that's coming down the pipeline), but he's still felt that clarion call of D-Day, Gettysburg, and Waterloo when cash was tight.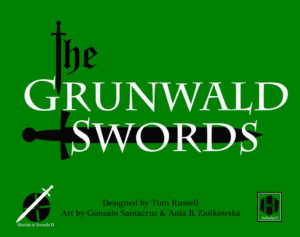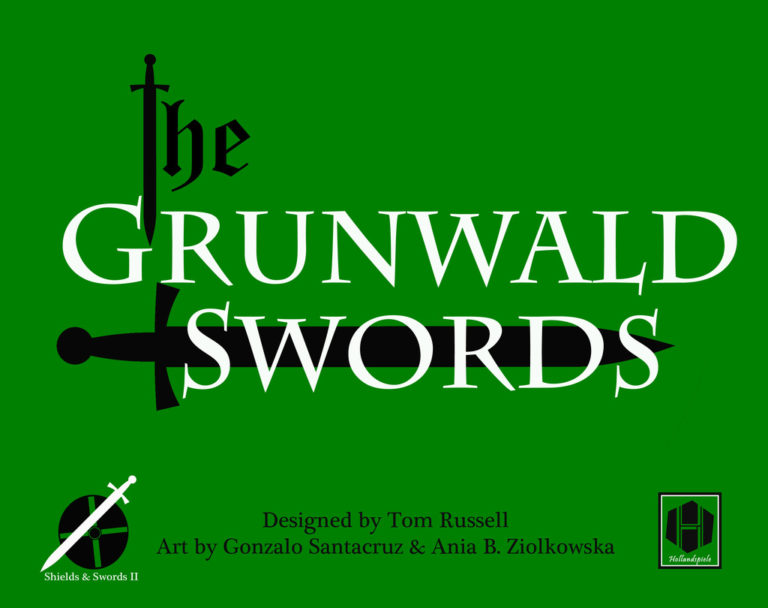 So, it's important to us that we keep our prices as low as possible. The Scheldt Campaign, for example, will have a very reasonable MSRP of $45. Smaller games, like The Grunwald Swords, will sell for $30. This means our profit margin is significantly less than that of other publishers, and below what is usually recommended. This, like so many other things, probably doesn't make great business sense.
But here's the thing: it doesn't matter if we don't make a whole lot of money. That'd be really nice, sure! We certainly want to make money. But that's not the reason why we're doing this. We're publishing the games we want to publish, even if they might not sell as well as another topic; we want to treat designers the way we'd like to be treated ourselves; we want to publish games with components and art that would engage us; we want to put them out at the price we ourselves would want to pay for it.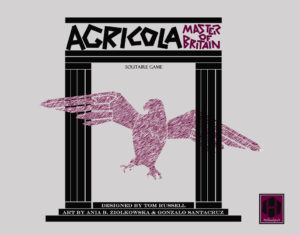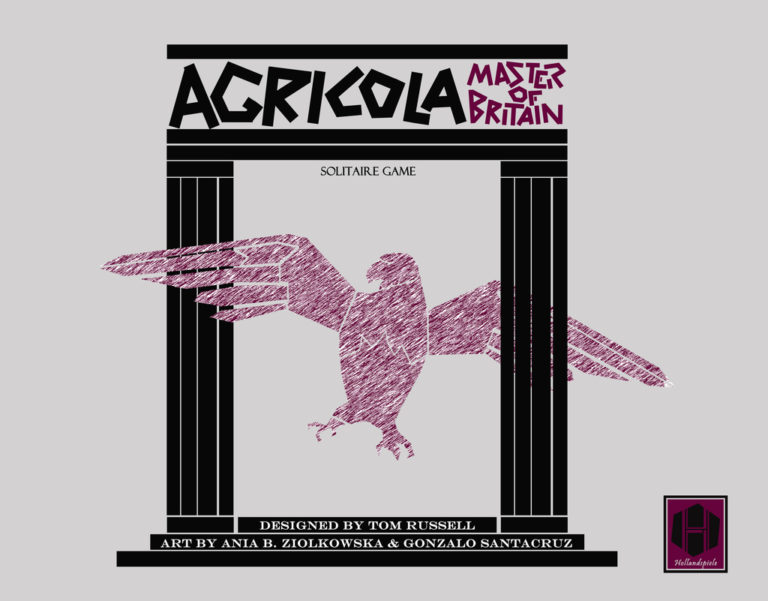 On top of all that, we want to communicate clearly and openly. We're not afraid to pull back the curtain and show you how the sausage is made, or to explain why we do things the way we do. When there are delays, we're going to let you know about it as soon as we know. We're also not going to promise the moon, or that games are going to ship out the day you order them; games take time to produce, especially when they're POD. But we'll be sure to let you know when we expect your order to be shipping, as well as the day it actually ships.
Speaking of shipping: international customers are probably wondering how many arms and/or legs it's going to cost them. And, we'll be frank: international shipping from the US of A is crazy-expensive. While we don't mind having a smaller profit margin, trying to absorb some of these costs ourselves would make each sale a net loss. So, right now, we're doing three things:
Thing one, international customers, just like those in the US, can order physical copies of our games via our website, paying the shipping and handling.
Thing two, international customers, just like those in the US, will have the option to download digital, print-and-play versions of our titles, hosted exclusively by Wargame Vault.
Thing three, we are actively trying to find distribution partners across the globe who will carry and sell our games to customers in their geographic regions.
That, in a nutshell, is who we are, what we're doing, and how we're doing it.
Hollandspiele Home Page
Wargame Vault Home Page