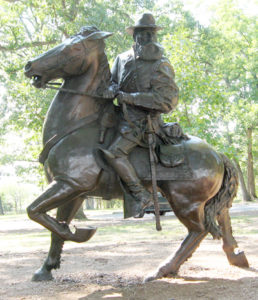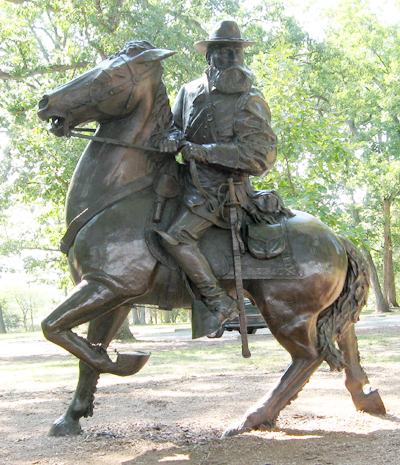 As Rick Barber has pointed out this is the famous (and only) statue of Longstreet at Gettysburg. Note the size of Longstreet's horse, Hero, which is correctly proportioned only if the statue had been placed on a large pedestal as originally planned.
By Steve Poitinger:
It is 6:20 on July 2…the Peach Orchard has fallen to Barksdale's brigade, shattering Graham's III Corps brigade in the process and capturing 6 US guns.…the crisis in the battle has arrived as Barksdale's brigade attacks downhill from the Orchard into Brewster's men (arranged in a reverse slope defense) and shatters them. Wofford files onto the Mississippians right flank as both brigades head toward the Trostle farm, leaving shattered caissons, Napoleons, and regimental colors in their wake.
Gibbon is struggling to shift brigades (due to a "command confusion" event and blown activation rolls) into the breech. But then, the hero emerges. Dan Sickles strides forward with his sword in hand amongst Carr's men and says "stand to it" as Wilcox's brigade crash down on the brigade. Carr's men are initially filled with panic as Wilcox slams into them hard and Barksdale's colors can be seen flying into their rear areas.
The battle hangs in the balance as Dan walks to Seely's battery as it is being confronted by 3 rebel regiments and yells "Stand to the colors and stay to your guns!" (An event chit for the un-romantic). The re-roll on a close combat goes from a devastating 6-3 to an acceptable 2-1. Sealy retires en prolong, cascading a deadly fire into Wilcox's men.
Then, calmly, grabbing his sword, General Sickles yells at Carr's men (Sickles event chit) 'You men, stand to your guns!" sending three regiments back into the fray at the Klingel farm to support the two US batteries. Swinging his sword overhead, he shouts to Carr's remaining three regiments "Follow me into the breach!" and leads them into the left flank of Barksdale's brigade, shattering two regiments in multiple close assaults. "Stand to and fire men" (also known as a firefight event), as Dan Sickles, directs a deadly fusillade into more Mississippians (shatters another regiment in the firefight). the 21 MS (reserve regiment, using the "rebel yell" event chit) finally counter attacks into the Carr's men, driving them back. But Sickles has saved the day and the Union. (I'm not making this up…this is why we can't replace him but kill him on an 11-36 roll on the officer casualty table if it happens).
Game Resources: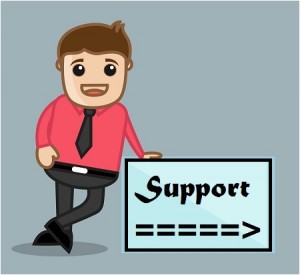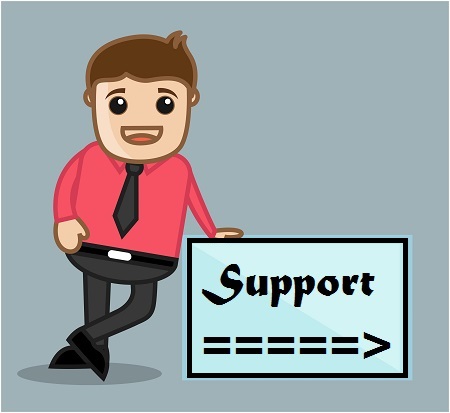 Longstreet Attacks: The Second Day at Gettysburg Home Page: