Warehouse Liquidation Sale!  Going Out of Business.
Since 1996 Funagain Games has been providing board gaming fun to our customers across the United States and the entire globe.  We love what we do and we're happy that we got to be part of such an exciting hobby.  Unfortunately, we've had to make a very tough and difficult decision.  Funagain Games will be ceasing our online retailer operations in the coming months. Starting immediately, most of our stock is offered at, or close to, or even below, wholesale prices and will not be replenished as it sells out.
We've had an amazing time being a part of the industry for the past 22 years, but all things inevitably change.
Thank you to all our loyal customers.
Please read further for the fine details about this warehouse liquidation sale or if you have an existing backorder with us.
Please note. This does not effect either retail store in Eugene or Ashland, Oregon. Those stores will continue to operate as normal so please help us continue our dedication to board games by visiting one of those locations.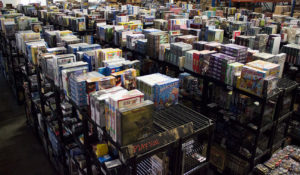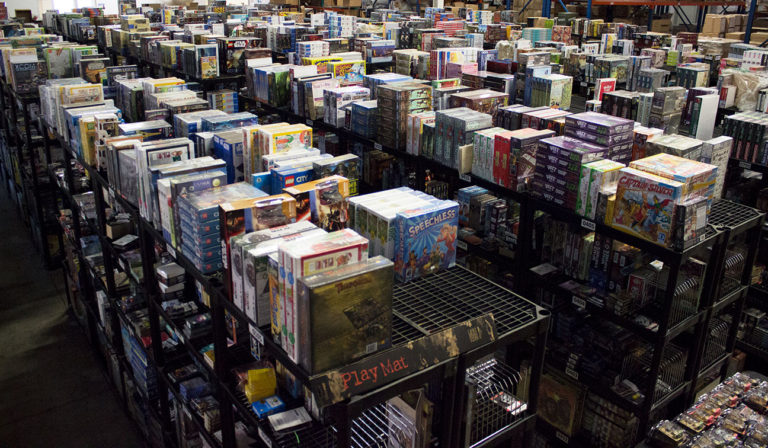 Sale details:
All sales are final and will not be accepted for return, exchange, or refund under any circumstance.

All existing backorders/pre-orders will ship out immediately with their available items at the shipping level you had originally selected. This means if you were waiting for an item to arrive to achieve free shipping and we will not be receiving that item, we will ship the rest of your order to you for free and cancel that backorder/pre-order item.

In the event you submit an order during the sale and we do not have an item(s) we will cancel that item(s) from your order, ship what is in stock and cancel the out of stock item(s).

There is no combining orders. All orders will ship as they were placed.

We are only accepting orders to ship to the United States.

There is a flat $15 shipping fee per order and only UPS Ground is available for the lower 48 states. We cannot ship to PO Boxes. AK/HI orders will ship at actual cost..

If paying via PayPal you have 48 hours from when you place your order to pay. If you do not submit payment by that time your order will be canceled.

The bill to and ship to address must be the same.
Funagain Games, 341 Ehrman Circle, Medford, OR 97501 USA

You're receiving this email because you've signed up to receive weekly updates from Funagain Games. If you'd prefer not to receive updates, you can unsubscribe.