By the Staff of "Imagine 3D Miniatures"
About Us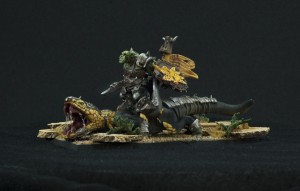 Imagine 3D Miniatures is a startup company located in Madrid, Spain. It was born in 2013 with the idea of using the capabilities offered by 3D printing to provide a service of customizable miniatures. Under this idea, Imagine 3D Miniatures started developing its first project, Mounted Heroes.
MOUNTED HEROES
Mounted Heroes is a service that provides custom 3D printed fantasy miniatures. It works completely online. Users can access our website and choose the race or the mounts they want to customize. The button takes them to a miniature creator where they are able to modify and change not just the body and facial expressions but also the armor, its accessories and weapons. After customizing the miniature, users can save it on their favorite list or – by the time we open the online store in fall 2015 – choose a 3D printing material, a scale (28mm, 35mm or 54mm) and add it to the cart.
With Mounted Heroes people who play with miniatures can paint or collect them are able to have unique figures. And these miniatures can be used to play tabletop, boardgames and wargames.
When customizing and shopping for a miniature, customers can also choose if they want a figure on foot or mounted. They can also get just a mount or just a rider. 3D printing allows us to reach a high level of customization that is perfectly adapted to all kind of users – from those who know exactly what kind of hero they want for their army to those who want to create their own character for RPG tabletop games. Mounted Heroes works with three different 3D printing materials: strong & flexible plastic, frosted ultra detail and frosted extreme detail (not available yet). The three of them can be use for printing the mounts, but only both frosted materials can be used for humans and orcs. Strong & flexible plastic is a material with a lower level of detail and a lower price.  Yet it doesn't affect the mount's definition due to its size. Frosted ultra detail provides a higher level of detail but at an increased cost – which varies depending on the volume of the miniatures ordered. The figures printed in frosted high detail produce a very good quality figure but at a higher cost.
KICKSTARTER
The Mounted Heroes Kickstarter campaign is coming on May 20 and it will last until June 18. We have chosen this platform because it is the best way to reach our worldwide audience.
Our pledge level is set at $30,000. We want to spend this money on improving our services and products. With this funding we will improve the miniature creator and include at least two more races before opening the online store in fall 2015. In the future, we hope to provide a wide catalog of races and mounts.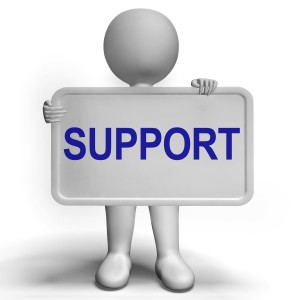 Kickstarter Page Here