By Fred Manzo
Hi, all.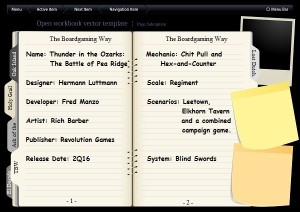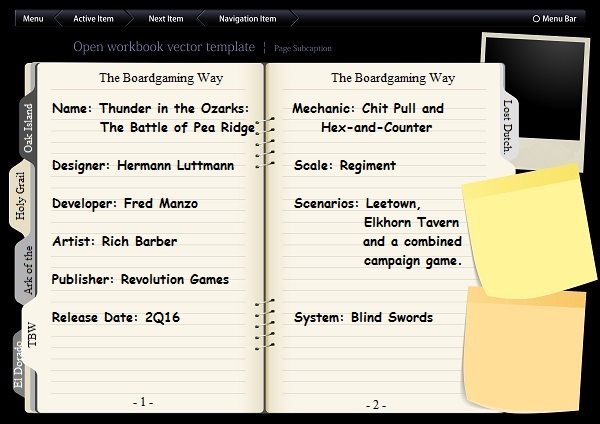 Hermann and I are working on his new "Blind Swords" civil war game, "Thunder in the Ozarks: the Battle of Pea Ridge" for Revolution Games and I thought I'd post a few photos of our last playtests. The game will come with 2 battle scenarios and a campaign scenario. The first scenario covers "Leetown" and the second "Elkhorn Tavern." Hermann Luttmann is the designer, Rich Barber is the artist and I'm its developer, although Roger Miller, its publisher, has put in a ton of uncredited work.
(Click to Enlarge)
The game is just about done. The OOB is complete, as are the counters, its map, by Rich Barber, is about finished and the system has been thoroughly tested. Actually, it's Hermann Luttmann's "Blind Swords" system and has been previously used in his "Stonewall's Sword" game, also by Revolution.
(Click to Enlarge)
We are hoping to make the game available to the public by Consimworld Expo in late June. Right now all we have left to do is check the campaign game, playtest the Elkhorn Tavern scenario a few more times and Rick Barber has to finish up his final version of the map.