By Fred Manzo: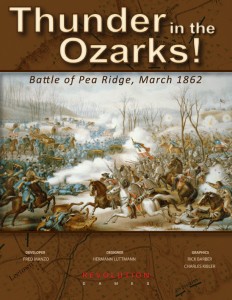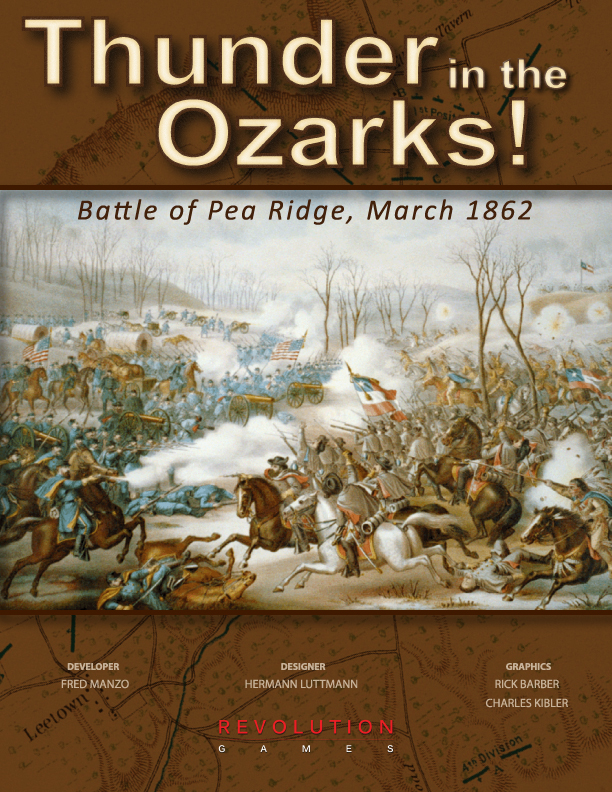 Thunder in the Ozarks: The Battle of Pea Ridge is a new game that Hermann Luttmann is designing for Revolution Games. I'm its developer and we are hoping to see it published some time early this summer. I believe it will have at least two scenarios and a campaign game and will be using the same system as Hermann's highly successful "Stonewall's Sword: The Battle of Cedar Mountain."
We'll be playtesting it next this Sunday. Here are a few photos of it the last time Hermann ran it solo. As always it's the balance that is the hard part. The map is done, as is the OOB, but the counters are the playtest version (I believe). We've also completed the Random Event chits, we hope.
The map is by Rick Barber.