From Harvey Mossman 
FaTDoG is the annual Friday After Thanksgiving Day of Gaming.  It started over 15 years ago in my basement when I found myself all alone on the Friday after Thanksgiving while my wife and daughters battled the inane shoppers hunting for Christmas gift deals.  What does a gamer do when he has no responsibilities for the day?  He games of course!!
So I invited 3 friends over to game and we gamed until midnight upon which my weary shoppers returned.  The following year the story was repeated only I invited 6 friends over…and then 10 and then 14…..  When we breached 26 gamers in subsequent years. I knew I had to move FaTDoG to a bigger venue.  We moved to a local hotel and conference center and as word spread, FaTDoG grew from a small puppy to a mature DoG!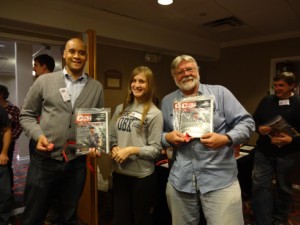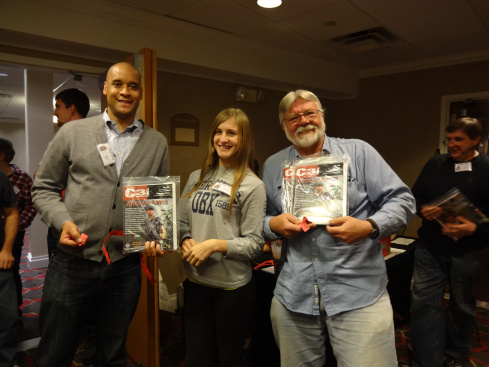 FaTDoG now draws over 100 people for a great day of Historical boardgaming and Conflict simulation.  It now incorporates Historical Miniatures and some Eurogaming.  We provide free food and drinks, a huge game raffle, a flea market to sell your used games and books, and 15 hours of the most fun you will have on any given Friday.
So I hope you will come and check it out this year. You can always find an amicable opponent at FaTDoG and bring the games you want to play.     Just click HERE.
See you there!!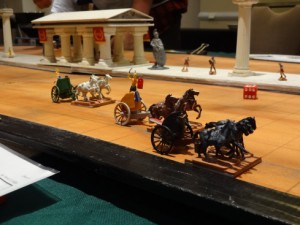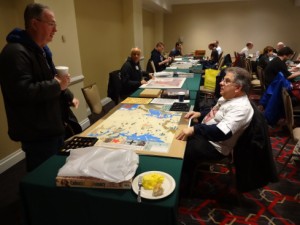 [PS: I'd make one correction to the above. I think Fatdog started over 25 years ago. I seem to remember going at least in the 80's when it was in Harvey's attic! It's now in a hotel in Nassau county on Long Island. And I'd bet there will be 110 – 120 people this year – Fred]