By the Staff of GMT
———-
Hi everyone!
I hope that all of you and your families continue to be safe and well during these difficult times. I continue to be so pleased and grateful that so many of you are using some of your downtime to play and enjoy our games and that many of you are pulling some games off your shelves that you are now getting to play for the first time! It is gratifying to know that we can play some small part in helping you through this time by finding diversion, education, and enjoyment in our games. I'm so happy, too, to see that so many of you are playing our games with your families. I hope that our new P500 addition this month from designer Ed Beach will give you one more excellent multi-player game that your family (or any group of gamers) can enjoy together.
Health-wise, we're all doing well here; to date, there are no GMT team members around the world—at least that I know of—who have contracted the virus. We do have one of our warehouse workers who won't be coming back to work next week along with the rest of us due to COVID exposure. They will self-quarantine for a couple of weeks before rejoining us.
And if you missed that brief reference in the previous paragraph, the big news here is that we will be re-opening next Monday, May 25th! We are excited to get back to work sending lots of great games to our customers, answering our chat lines, and handling any outstanding customer service issues.
When we open on May 25th:
our website will be live for ordering again,
our chat lines will be open, and
our office folks will start working back through their email.
If you want a quick answer from the office while they're climbing out from under the email load that's been building up for the past 10 weeks, the chat is probably your best bet (click the link at the top right of any page on our website).
Our warehouse folks will be busy moving pallets and boxes around and prepping games to ship for a couple of days while getting used to our new work environment. Then, on Wednesday, May 27th, we'll begin shipping Batch 1 of 3 batches of P500 orders that we'll ship out over the coming 2-3 months. Please see the "Charging and Shipping" section later in this update for all the details. It's going to be a busy and exciting time!
New Work Environment. That said, I'm going to ask all of you to please be patient with us as we re-open. As you've probably noted from governors' speeches and news coverage, "going back to work" is going to be quite a lot different for us—and much of America and the world—now. Both to ensure a safe environment for our employees and to comply with CDC and OSHA guidelines, we, like many businesses, have transformed our workspace and procedures to minimize the possibility of exposing our employees to the virus as they return to work.
So, we'll be handling your games in masks and gloves, with temperature checks as employees come to work and several workspace cleanings throughout the day, staggered lunch and break times, lots of sanitizers available, etc. We've moved to two shifts to decrease "shared space" in the warehouse and moved all the workstations and build stations out of proximity from one another.
Our new warehouse shifts will run from 9 p.m. to 5 a.m. and 4 a.m. to noon Monday to Friday (with an hour in which both shifts will be there for cleaning and coordination). We're sending the morning shift home at noon because we don't want warehouse workers exposed to the heat of a Central California summer in a hot warehouse while wearing masks and gloves. Then, once it cools off a bit, the night shift will come in and start at 9 p.m.
The result of all this will most certainly be greater safety for our workers. It will also likely mean, for a while at least, less efficiency. As our teams get accustomed to the changes, we expect things will improve on the efficiency front, and we all live in the hope that we'll be in a position to relax these requirements over the coming months. But for now, there's definitely going to be a period of adjustment and acclimation. So please be kind to our office folks when you chat or email; it's going to be a rough time for them as we return to work.
New Expanded Office and Chat Line Hours (9 p.m. to 4 p.m. Pacific time, M-F). The good news—especially for our overseas customers—is that with two shifts running (night and early morning), plus a skeleton office staff in air-conditioned offices in the early afternoon, you'll have greater access to our office folks than ever before. Bandwidth may well be an issue for us as we get up to speed, but we'll now be open with chat lines manned from 9 p.m. (2100) Pacific time until 4 p.m. (1600) Pacific time Monday-Friday. So the Chat lines will be open a total of 19 hours per day! We hope you enjoy this expanded access to our customer support staff.
Game Development and Art. As we re-open and can begin charging and shipping a backlog of P500 games now back from the printer, our development and art teams will resume their normal operating pace. We have a TON of games nearing print readiness (check out the Tentative Production Queue later in this update), and we anticipate maintaining a very full pipeline and throughput of games throughout 2020 and into 2021.
Adding New P500s – Constrained but Growing. Starting in June, we'll start adding a few more items (both new games and reprints) to the P500 list. It'll still be fewer than before we closed down, but we have quite a few exciting games to refill the P500 pipeline over the comings months.
P500 Charging/Shipping. Please see the P500 Charging and Shipping Section later in this update for full details. Briefly, though, we are going to charge for Batch 1 (4 P500 games, including Imperial Struggle) beginning THIS WEDNESDAY, May 20. Then, by next Wednesday, the 27th, we should be able to begin shipping all four items in that batch.
Charging/Shipping Near-Term Process and Rationale. As I mentioned last month, by the time we open next Monday, we're going to have TWELVE games/modules in the warehouse as we get back to more normal operations. Our plan at this point is to charge and ship those items in three batches of four items each, roughly one month apart. (See the Charging and Shipping section below for details on the three groups.) We're doing this to try to mitigate the hit to anyone's credit card all at once. So we'll spread these out to make it easier on all of you. Note, though, that we're putting Imperial Struggle in the first batch. This is a win-win, as over 3,900(!) of you want it, the highest P500 total by far in our history. And it's a win for us because being able to charge for those 3,900+ orders will go a long way toward replenishing our cash reserves.
A Reminder Note About Your P500 Orders. (I mentioned this last month, but it bears repeating, as some of your situations may well have changed since then.) I know that this period of time has been taxing for many of us. If it has caused you financial hardship, PLEASE don't feel like you're hurting us if you need to cancel some of your P500 orders that are charging and shipping soon. I've laid out the details of what's going to charge with which batch mainly so that you can see upfront what your costs will be in each of our 3 months of charges once operations begin again. If you need to pare some orders in light of that, please know that we understand. I don't want anyone to experience financial hardship because they felt like they had to "keep their promise to GMT" about a P500 order. So if you need to cancel (I know this probably sounds weird to hear a company leader say this), it's OK—we understand. Games will be there later when you're ready; please take care of yourselves first.
Last thing on this topic, for those of you who don't actually know how to cancel or reduce the quantity on a P500 order, our website makes it really easy. Just go to www.gmtgames.com and go into your MY ACCOUNT section—accessed from the top-right menu of any page on our website. Log in, then choose ORDER HISTORY, and you'll see all your P500 orders. In the "P500 Section" of each order, you'll see some highlighted red text with your options. Choose "Delete from Order" to delete that entire order, or if you have a quantity greater than 1 on order for that item, you can choose "Remove 1 from Order" to decrease the quantity ordered. I hope this is helpful!
– Gene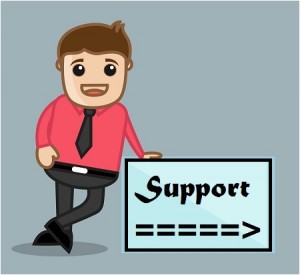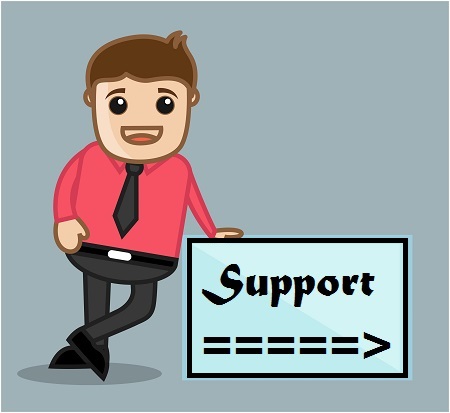 Full GMT May 2020 newsletter